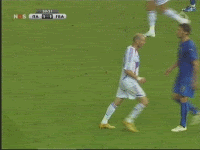 In world cup Football held last year the Hot topic was Zidanes headbut of Marco Materazzi, which creates many problems including racism, plenty of zidanes agitators gathered in INTERNET and smashed him with hard words. This also creates a Hot discussion that echoed in india too, though football is not famous in india but people love it to watch,
Here is a funny clip of zidanes hedbut, A small theme that what will happen if zidanes headbut dubed in indian cinema logic.
We know the Famous Hollywood, Like hollywood in india the 3 big Film industries are Bollywood (Hindi Language), Tollywood ( Telugu Language) and Kollywood (Tamil Language)
After hindi, Tollywood and Kollywood are rich in its funny productions, they usually used to add some logic less scenes for big stars,
Here is the animation of zinedine zidane's savage headbutt of marco materazzi in Indian Language Film themes.
First we go through if zidane's headbutt created in Tollywood Theme (Telugu Film Theme)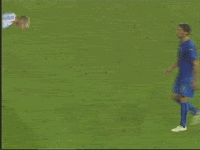 Zidane's hedabutt in Football ground in Kollywood (Tamil Film Theme)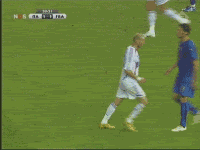 People might ask why this kind of big things in this animation, here is the evidence,
one of the Kollywood(Tamil Language) Film casting Vijayakanth a big actor Tamil Film industrie showing his Heroism in that video, the director placed
all the strength in his mustache..
( Don't Miss to watch this 4 Second Video )
Is that funny !!!!!
Leave your comment please...